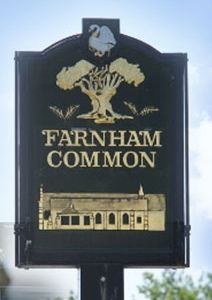 Farnham Royal
Neighbourhood Plan 2023 -2040
Outline Policies
Creating a better future for the Farnham's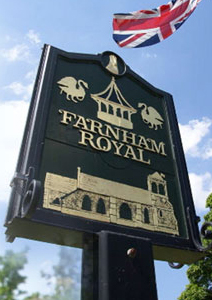 Farnham Royal
Neighbourhood Plan
2023 -2040 Outline Policies
Below you will find nine outline policies which have been developed based on community feedback and the subsequent learnings of the Neighbourhood Plan Steering Group.
Your responses to this questionnaire will help us to confirm that these outline policies continue to reflect the key priorities of the community.
As the neighbourhood plan is a land use document, it is limited in what it can say and therefore, we may not have been able to address all the comments you gave at the workshops. The Parish Council however continues to take forward these ideas in its day-to-day business.
To understand more about the Neighbourhood Plan and our activities go to: Neighbourhood Plan – Farnham Royal Parish Council (farnhamroyal-pc.gov.uk)
Thank you for your valued feedback.
Introduction
The neighbourhood plan can be used to set out the required mix of housing types and tenures for new housing schemes which may come forward.

Policy idea
This policy would be guided by the conclusions and recommendation of the Housing Needs Assessment (HNA) produced by AECOM:
– There is a clear need for affordable housing in the area which is unlikely to be delivered due to planning restrictions.
– A tenure split of 66% rented to 33% ownership for affordable housing is recommended.
– Existing housing mix is skewed towards large, detached properties, which are inaccessible for lower income households with families. Priority should be given to small and medium sized homes (two to three bedrooms).

Related feedback from community workshops
Encourage
– Affordable housing
– Mixed and balanced community

Conclusion
Introducing a policy relating to housing mix and tenure is crucial for addressing the affordability and community balance concerns that were raised during the community workshops. Changing the balance of housing mix towards more smaller, two-to-three-bedroom houses would allow more younger families to join the community.
Residents Questionnaire – now completed
Please note:
The deadline for responses has now passed. The Parish Council will report back in due course.
The Neighbourhood Plan timeline can be viewed here:
farnhamroyal-pc.gov.uk/neighbourhood-plan

Neighbourhood Plan Contact
In the event of a resident wishing to make contact about the Neighbourhood Plan, please write or email in the first instance to:

The Clerk, Judith Hall
Address: Farnham Common Village Hall, Victoria Road, Farnham Common SL2 3NL

Email the Council about the Neighbourhood Plan
GDPR and the Neighbourhood Plan
The information you have supplied is being collected in accordance with the Neighbourhood Planning (General) Regulations 2012 (as amended) and will be used to inform the preparation of the Neighbourhood Plan.
By responding to this consultation, you are accepting that your  responses will be made available for public inspection and published online in accordance with the Act stated above. However, other personal information such as email addresses will not be published.
After the end of the representations period, the Council will submit all comments received to the Examiner in a secure manner, this will include any personal data you have supplied.
Data will be processed and held securely and in accordance with the Data Protection Act 2018 and UK General Data Protection Regulation (and any updates). Your personal information will be retained securely until the end of the Neighbourhood Plan plan period plus 1 year, or until superseded plus 1 year, or the Neighbourhood Area is withdrawn or expires plus 1 year whichever is the earlier date (local retention policy).
Further information about data protection can be found in our Privacy Notice.
FRPC will act as the 'Data Controller'. Personal data retained in digital form (i.e. for the purposes of emails, etc.) may be stored on FRPC Neighbourhood Plan Steering Group's personal devices, solely for the purposes of communicating with you.
Emails sent out as group mailings by us to non-officials/non-members will be 'blind copied', to maintain the confidentiality of 'personal data'(i.e. email addresses).

'Personal data' will be retained until the termination of the FRPC Neighbourhood Plan or until you request that such data be deleted.